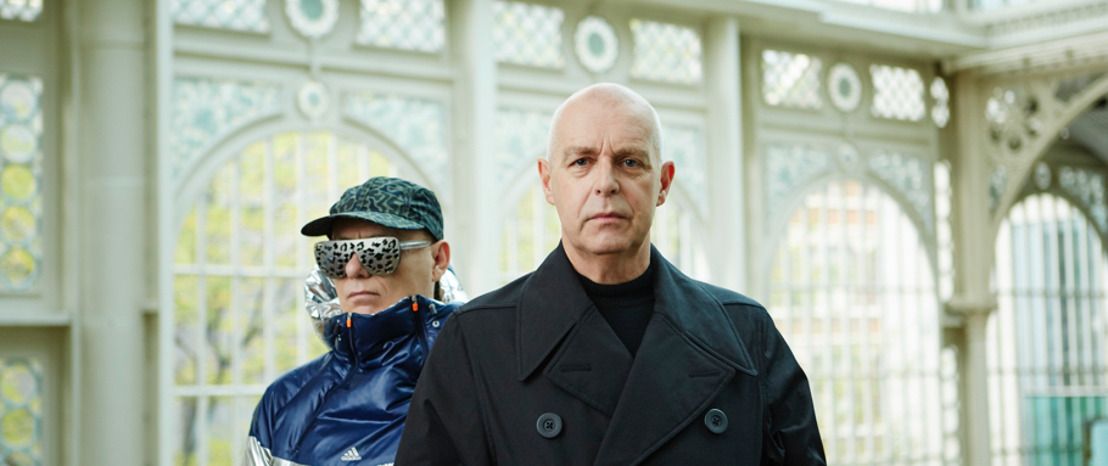 "Super" - das neue Album der Pet Shop Boys kommt am 01. April
Das Rätsel um "What is super?" ist gelöst
Thursday, January 21, 2016 — Vor 30 Jahren nachedem die Pet Shop Boys ihr erstes Album veröffentlicht haben, stellen sie nun ihr brandneues Studioalbum "Super" auf ihrem eigenen Label x2 Records am 1. April 2016 vor und kündigen vier Konzerte in Londons Royal Opera House an.
Das Album wurde in London und Berlin geschrieben und in Los Angeles von Stuart Price produziert und gemischt. Es ist Nachfolger des Erfolgsalbums "Electric" von 2013, ihrem höchstplatzierten Album in den UK- und US-Charts seit 20 Jahren, und enthält 12 neue Tennant/Lowe Kompositionen, inklusive der Lead Single "The Pop Kids". "Super" erscheint mit unterschiedlich farbigen Covern auf CD, Vinyl und digital.
Die Tracklist des Albums ist:
Happiness
The Pop Kids
Twenty-something
Groovy
The dictator decides
Pazzo!
Inner sanctum
Undertow
Sad robot world
Say it to me
Burn
Into thin air
Die erste Singleauskopplung des Albums ist "The Pop Kids", eine klassische PSB-Hymne, die die Londoner Clubszene der frühen 90er wieder zum Leben erweckt.
Desweiteren haben die Pet Shop Boys vier ganz besondere Konzerte in Londons Royal Opera House bestätigt: am 20., 21., 22. und 23. Juli. Die "Inner Sanctum" genannte Konzertreihe wird die einzige Möglichkeit sein, diese brandneue, extra für diese Location kreierte Pet Shop Boys-Show zu erleben, die vom Langzeit-PSB-Designer Es Devlin und Choreographin Lynne Page auf die Bühne gebracht werden wird.
Pet Shop Boys sagten heute: "Es war fantastisch, zurück im Studio mit Stuart Price zu sein und da weiterzumachen, wo wir mit "Electric" aufgehört haben. Wir sind begeistert von den Ergebnissen und es wird sehr aufregend, elektronische Musik ins Royal Opera House zu bringen – so eine prachtvolle und schöne Location. Das werden vier besondere Nächte für uns werden - und unsere einzigen UK-Konzerte in diesem Jahr."