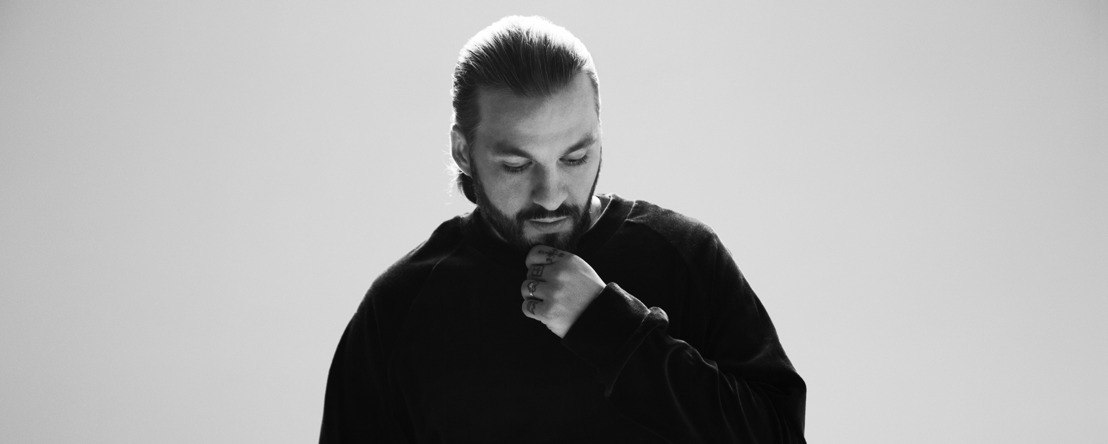 Steve Angello mit neuem Video und Verlosung von Life-Pässen
Zurück zum Progressive House
Freitag, 23. März 2018 — Der GRAMMY-nominierte Produzent Steve Angello veröffentlicht das beeindruckende neue Video zu seinem Song "Nothing Scares Me Anymore" feat. Sam Martin aus seinem kommenden Album "HUMAN", welches am 27. April über Size Records und AWAL Recordings erscheint.
Das Video, das unter der Regie von Alex Wessely entstand und von Angello kreative entwickelt wurde, zeigt weitläufige nordische Landschaften und wurde im zerklüfteten Gelände Islands gedreht.
Die atemberaubende Umgebung spielt eine Schlüsselrolle in der Erzählung und erzählt die uralte Geschichte von Trennung und Wiedervereinigung.
Mehr über das neue Album und das Video gibt es hier zu lesen:
Darüber hinaus hat Angello angekündigt, dass er für seine Solo-Shows eine ausgewählte Anzahl von Life-Pässen verschenken wird. Fans können an dem Gewinnspiel teilnehmen, indem sie sein Album "pre-saven" - https://s-a.lnk.to/humanpresave.
"HUMAN is a concept album that I love. No compromise, unfiltered, and straight to the point. It was rewarding to be able to express this piece of me." - STEVE ANGELLO
Steve Angello ist für ausgewählte Phoner verfügbar.
'HUMAN' TRACKLISTING:
1. Rejoice (feat. T.D. Jakes)
2. Breaking Kind (feat. Paul Meany)
3 Flashing Lights (feat. Highly Sedated)
4. Glory
5. Grace
6. Are You (feat. WDL)
7. 21: (x The Procrastinators)
8. Lord
9. Wanna
10. The Kiss
11. God
12. I Know
13. Freedom (feat. Pusha T)
14. Fire
15. Heroes
16. Shifter
17. Paradiso
18. Dopamine (feat. Barns Courtney)
19. Break Me Down
20. Eros
21. Nothing Scares Me Anymore (feat. Sam Martin)